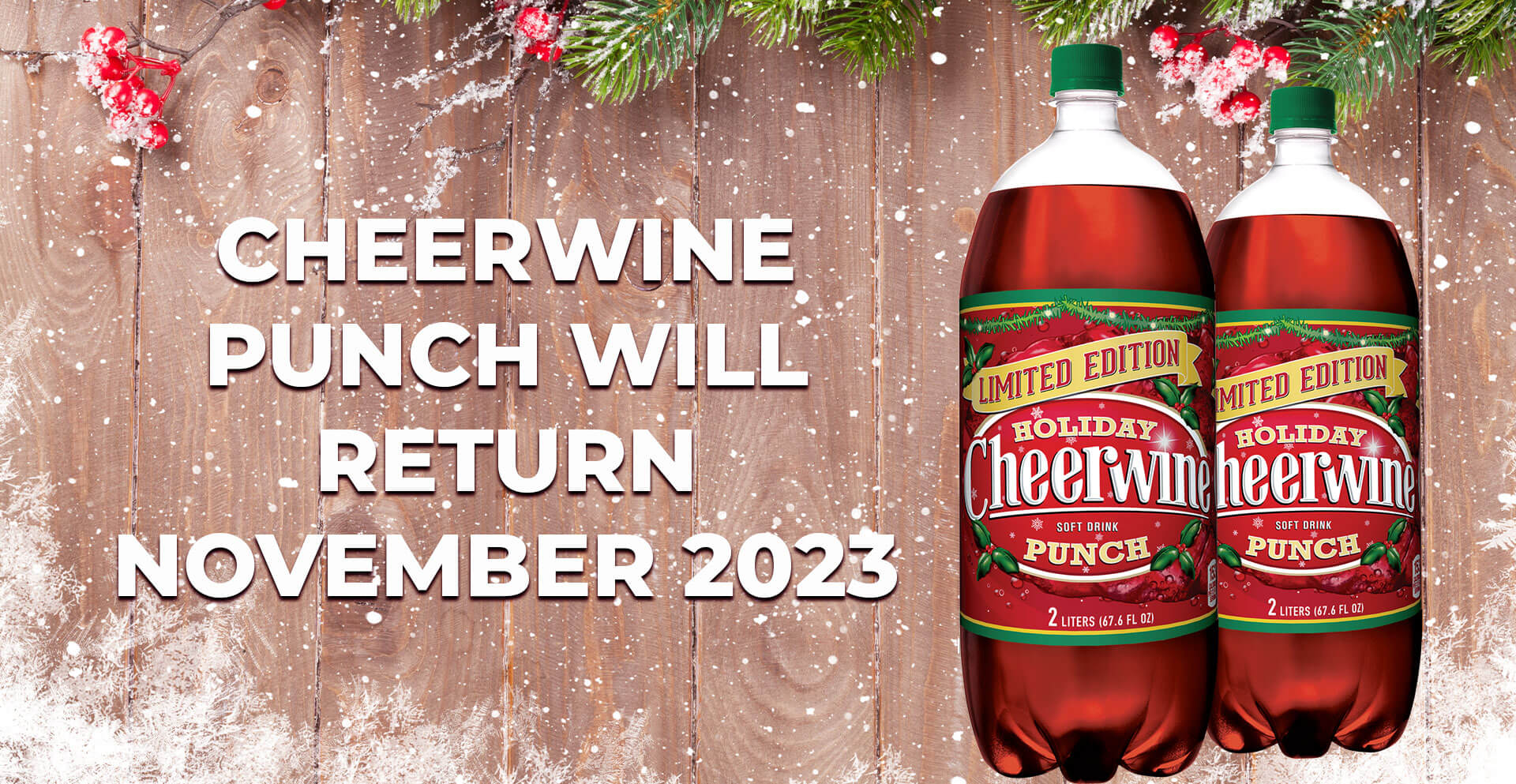 Can't wait until November?
Make Cheerwine punch at home!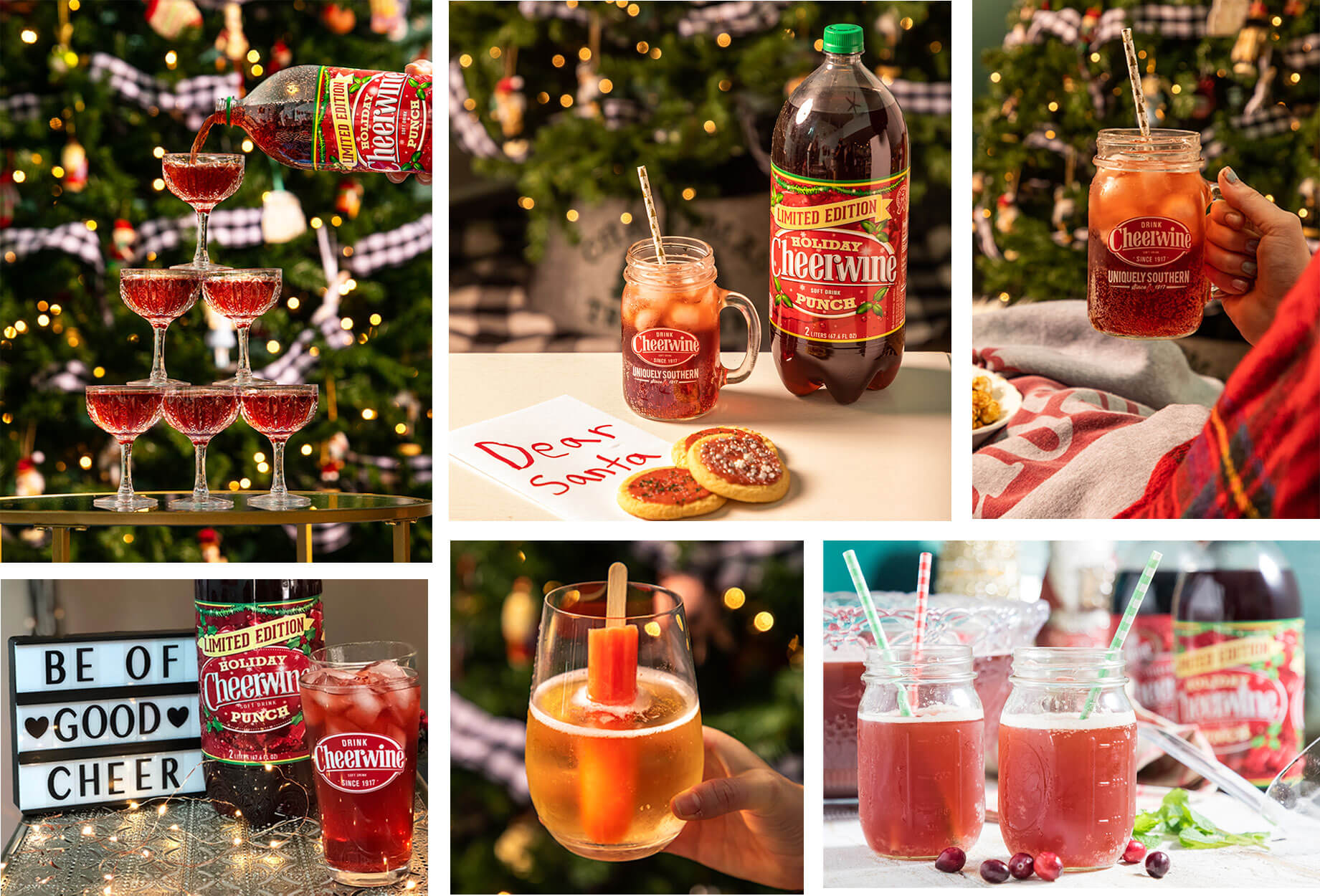 Cheerwine Punch
Punch Directions:
Two 2-liter bottles of Cheerwine, chilled
Two 46-oz cans of unsweetened pineapple juice, chilled
One 2-liter bottle ginger ale, chilled
Combine ingredients and serve immediately. For variations, add ice ring (make ahead with directions below), scoops of sherbet, champagne, or a spirit.
Ice Ring Directions:
In a clean bundt pan, add fruit as desired, such as pineapple slices, cranberries, or mint leaves. Slowly pour Cheerwine halfway to the top of the pan. Freeze overnight.
Single Serve Instructions:
Two parts chilled Cheerwine
Two parts chilled unsweetened pineapple juice
One part chilled ginger ale
Combine and enjoy.
CLICK HERE for more festive holiday cocktail & drink recipes, our fun Punch Pops and more!