A FULL SLATE OF UNIQUELY SOUTHERN FUN
Don't miss out on all the fun we have planned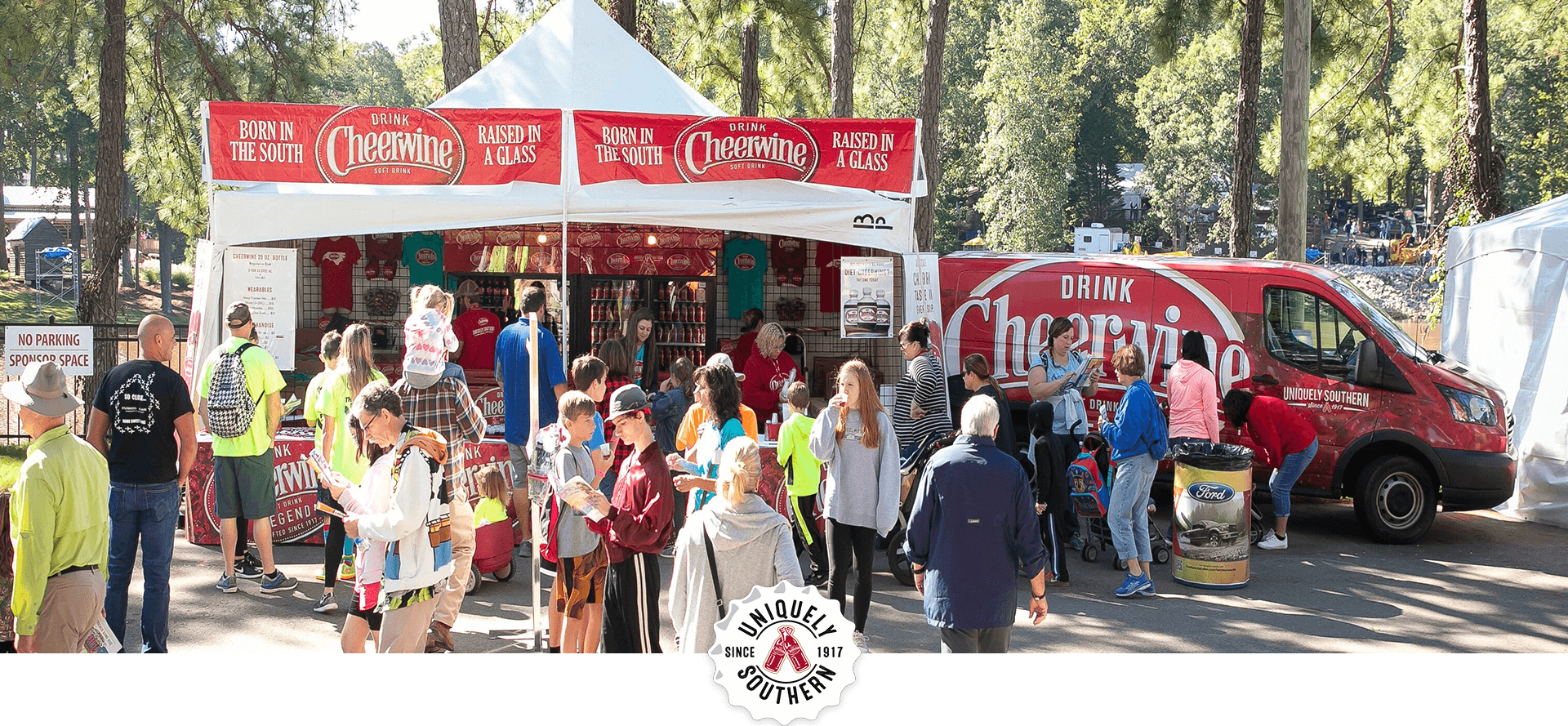 There's nothing we love more than getting out there and mixing it up with fans. Cheerwine is right at home with all the great food, music, and fun the South has to offer. We hope to raise a glass with you at our next event.
Upcoming Cheerwine Events
Interested in Cheerwine attending your next event? Apply here.
Cheerwine at the NC State Fair