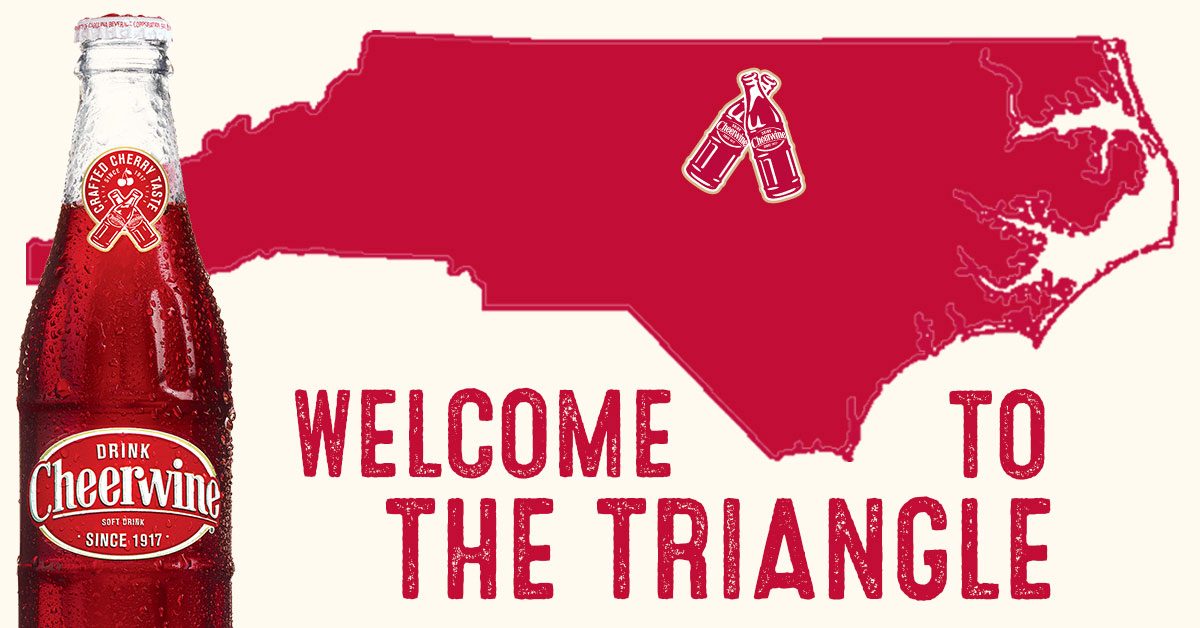 Welcome to the neighborhood. We're so glad you are here!
If you are new to Cheerwine, consider us your welcome wagon full of cheer. Cheerwine is the year old iconic North Carolina soft drink, with a one-of-a-kind cherry taste and bubbly disposition, unlike any other. We're pretty easy to find around these parts, but check out the map and listings below for some stores and restaurants that carry Cheerwine near you. BBQ Spots? Definitely. Southern favorites? You bet. Cheerwine goes great with all your food favorites – give it a try today!
Enjoy exploring your new area, and again, WELCOME to to The Triangle! Cheers!
Join the Cheerwine Fan Club
Make friends, have fun, earn points for FREE Cheerwine and Merch!