CHEERWINE FESTIVAL T-SHIRT CONTEST
Amanda Nesbitt of Cuthbertson High School
Amanda is currently a sophomore at Cuthbertson High School and is from Waxhaw, North Carolina.
When asked what inspired her design, Amanda shared: "the feeling you get when you hear the fizz after opening a bottle of Cheerwine. That universal sound reminds me of joy and anticipation, knowing I will soon taste delicious flavor. I wanted to portray this joy through color and design for this year's festival t-shirt."
Congratulations to Amanda and her visual arts teacher, David Malady. We received so many amazing designs this year, and were blown away by all of the NC and SC students' creativity and Carolina pride.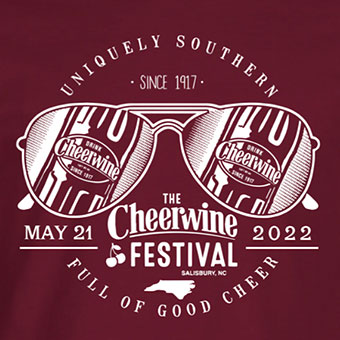 2022 Winning Design
Meredith Mills
Concord High School, NC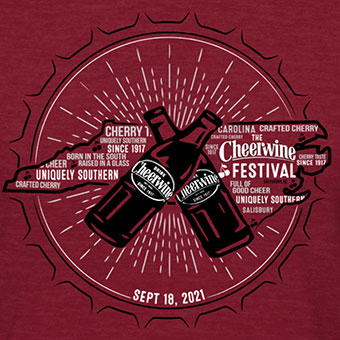 2021 Winning Design
Kelly Elise Brown Shaffer
Concord, NC