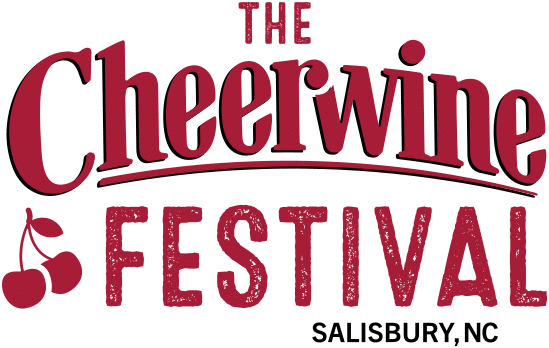 2021 Cheerwine Festival
T-Shirt Design Contest
Official Rules
SPECIFICATIONS All artwork entries become the property of Carolina Beverage Corporation, Cheerwine and the Cheerwine Festival. Limit one entry per person and group submissions will not be permitted. All ages may enter, and any winner under the age of 18 must be represented by a parent or legal guardian to accept prize on their behalf. Must be a legal resident of the United States. All federal, state, and local laws, rules, and regulations apply. The Cheerwine brand has over a century of history. It is imperative the Cheerwine brand's visual consistency, brand values and the family-friendly festival of its name are maintained through final design. Cheerwine has the right to make alterations to the final design for printing purposes. Our graphic designers will do their best to work with the winning artist in order to maintain the integrity of the artwork. Artwork must be original and unpublished, non-commercial work and cannot borrow elements from any other artists' work. Copyrighted material will not be accepted. Before awarded a prize, an authorized representative of the Cheerwine Festival will verify the contest entrant's identity, including name, address, age and email address. The Cheerwine Festival reserves the right not to award prizes to entrants that do not meet eligibility and/or could not provide sufficient proof of identity.
SUBMISSION REQUIREMENTS The following must be included, whether within or around, the final design:
All designs MUST include the Cheerwine Festival logo
All designs MUST include the festival date "September 18, 2021" (and may include "5th Annual" if desired)
Overall size must not exceed 12" wide x 14" tall. Vertical orientation is recommended.
Design must not exceed 5 colors for final printing. If winning design includes more than the maximum colors allowed, The Cheerwine Festival reserves the right to alter colors for printing. The Cheerwine Festival reserves the right to rearrange required text if deemed necessary for printing.
All digital designs MUST be submitted in vector format. Files can be saved as .pdf, .eps or .ai. You may be requested to submit the native design files. For physical artwork submissions, all art must be delivered to 1413 Jake Alexander Blvd. S, Salisbury, NC 28146. Office hours are Monday through Friday 8:00 AM to 5:00 PM EST.
All assets including the required logos may be found here for download and use.
DUE DATE Contest opens May 3rd, 2021 at 11:00 AM EST. Artwork is due no later than July 1st, 2021 at 5:00 PM EST. Digital files should be submitted via the "SUBMIT NOW" button on the Contest Webpage at cheerwine.com/festival-contest. For physical artwork submissions, all art must be delivered to 1413 Jake Alexander Blvd. S, Salisbury, NC 28146 by July 1st, 2021 at 5:00 PM EST to be considered. No late submissions will be accepted.
WINNER SELECTION A designated panel of judges, chosen by the Cheerwine Festival committee will select, in their opinion, the best five (5) eligible entries. Criteria for selection will include, but is not limited to, the entries that are most visually appealing, the uniqueness of the entry and the clarity and impact of the Cheerwine Festival imagery in the final design. The decision of the judges will be final.
A gallery of the final 5 selections will be made available July 13th, 2021 to view online at cheerwine.com/festival-contest. Voting opens to the public on July 13th, 2021 and ends on July 23rd, 2021. One People's Choice winner will be selected based on the highest number of valid votes. Each registered email may vote only once at cheerwine.com/festival-contest. Winner will be notified by email.
As a condition of awarding any Contest prize, winner must sign and return, within 5 business days of receipt, the Cheerwine Festival Contest Release Form confirming their compliance with these Official Rules and releasing the Cheerwine Festival and Administrators, each of their respective affiliates, subsidiaries, advertising and promotional agencies, and the directors, officers, partners, dealers, employees and agents of each of the foregoing, from and against any and all liability arising from or in connection with the participation in this Contest or the acceptance, possession or use/misuse of the prize.
Acceptance of a prize constitutes permission for the Cheerwine Festival and its entities, to use the winner's name, likeness, voice and/or comments for advertising, trade or promotional purposes worldwide in commerce and in any media without limitation or additional compensation unless prohibited by law. The name of the Contest winner may be published in the Cheerwine Festival media following verification of the prize winner.
The winner will be announced in early August 2021.
AWARD Winner's design will be the ONLY 2021 Cheerwine Festival t-shirt design to be sold and worn by thousands! The final winner will receive, in addition to countless press recognition:
One night stay in a standard room at the Salisbury Hampton Inn for September 18th, 2021.
A Cheerwine Festival Gift Basket containing 4 Festival t-shirts and additional items from Cheerwine and the City of Salisbury.
"Downtown Dollars" to be used during the festival on September 18, 2021.
Travel to and from the festival is not included and is the sole responsibility of the winner.
Average Retail Value: $350
Winner's design and artist bio will be displayed on the contest landing page for future use. The Cheerwine Festival reserves the right, at its own discretion, to substitute a prize of equal or greater value if the particular prize described above is not available or violates applicable law or regulation. In the event of inadvertent errors in the structure, or printing of materials used in connection with this contest, the Cheerwine Festival reserves the right to terminate or amend this contest, in whole or in part, without prior notification and with immediate effect. In any such event, prizes may be awarded based on entries received prior to date of termination or amendment.
Any prize notification letter or affidavit or other documentation described in these Official Rules that are returned as undeliverable (whether by mail or email) or any failure to comply with Official Rules, will result in a forfeiture of eligibility to win any prize. Entrants agree to abide by these terms of Official Rules, which are final on all matters pertaining to this Contest. By entering the contest, the entrant represents and warrants to The Cheerwine Festival that they are the sole creator of the artwork. The winning entrant further represents and warrants that they will be fully empowered to transfer and assign and, by entering, does transfer and assign, all right, title and interest in and to the artwork and the good-will associated therewith worldwide exclusively to The Cheerwine Festival, its successors and/or assigns. The winning entrant by submission of their artwork to The Cheerwine Festival for this Contest grants the right in perpetuity to use any photographic, video or digital image of that artwork for no future compensation to the entrant. Each entry must be the original work of the entrant; must not have won previous prizes; must not have been published previously; must not be obscene or indecent (in the opinion of The Cheerwine Festival); and must not infringe any third-party rights. Prize is not transferable or redeemable for cash. Winner releases The Cheerwine Festival, its affiliates, and their respective directors, officers, employees, and agents from any and all claims, liability, loss, or damage, including any third party claims, arising from or relating to, in whole or in part, this contest or the possession, use, misuse of, or inability to use a prize. Entrant agrees that if any third party makes a claim for breach of copyright or any other intellectual property right, or any loss or damage arising from entrant's submission to the contest, entrant will indemnify The Cheerwine Festival, its affiliates, and their respective directors, officers, employees and agents from any and all such claims, including reasonable attorneys' fees related thereto.
NOTE: ALL Entries become property of The Cheerwine Festival