CHEERWINE FESTIVAL T-SHIRT CONTEST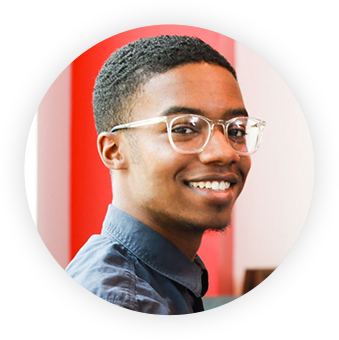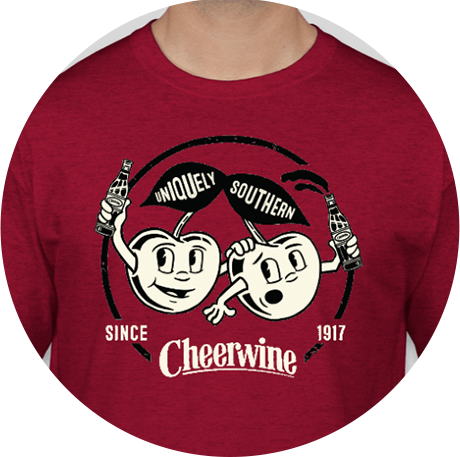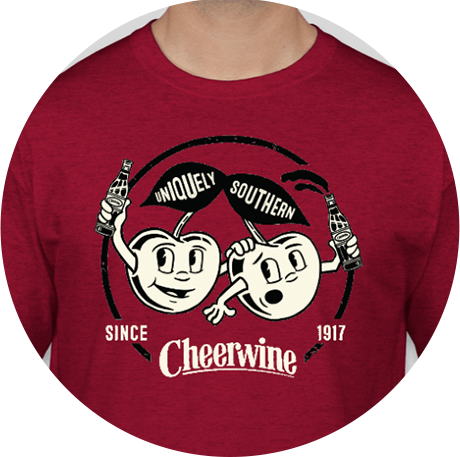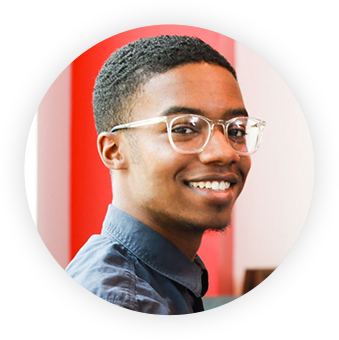 A junior in the graphic design program at the University of Tennessee, Knoxville, Johnathan spends most of his time being creative. Outside of the digital arts, Johnathan has a passion for creative expression practicing in other mediums like fashion and music. A native of Nashville, TN, music has "always been a huge part of my life and undoubtedly an influential force in my creative process." Johnathan is also a talented musician, playing bass guitar for worship and with friends.
When asked about his inspiration for this year's winning design, Johnathan stated "I really wanted to capture the joy and whimsy that the Cheerwine brand embodies." Emphasizing the cherry iconography, and providing a fun, fresh visual take on the "Cherry" and its personality for fun. "I took inspiration from retro cartoons to add a feeling of nostalgia and familiarity to the design. It is my hope that the design allows people to view the brand in a fresh and fun new way."
Congratulations to Johnathan and thanks to all the entries. We were blown away the creativity and love of Cheerwine.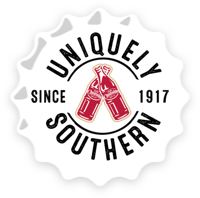 In lieu of this year's festival, all profits from the sale of this year's t-shirt will benefit the Rowan County United Way's COVID-19 Relief Fund.